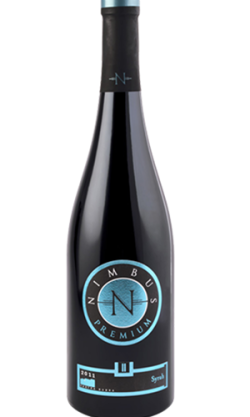 Castra Rubra Nimbus Syrah 2013
Alc: 14.5% | Type/Varietal: Syrah - Red
Appellation: Thracian Valley | Region: Bulgaria
notes: blackberry, chocolate, cinnamon, Complex, dark chocolate, fully body, juicy, pie, plum, ripe fruit, silky tannins, subtle
The color is very intensive inky. Subtle, complex nose with notes of chocolate and blackberry pie with cinnamon. Satin tannins, full body and excellent ripe fruits flavors. Attractive, juicy finish with long aftertaste of blackberries, plums and dark chocolate.
Rating/Awards:
90 Points from Wine Enthusiast
Van Ardi Syrah Reserve 2015
Alc: 14.5% | Type/Varietal: Syrah - Red
Appellation: Aragatsotn | Region: Armenia
notes: berries, cocoa, long finish, velvety tannins, wild fruit
The wine's deep purple tone is eye-catching, leaving a strong first impression. Its aromas are of wild fruits, berries, and cocoa. Combined with similarly distinctive flavors, the wine has a velvety finish and excellent longevity. Aged 12 months in French and Armenian oak barrels.
Rating/Awards:
90 pts - Wine Enthusiast "Dark ruby in the glass, this wine proffers aromas of black cherry and milk chocolate. It fills the mouth with integrated flavors of cherry, cranberry, green bell pepper and smoke that are encased in a network of silky tannins, culminating in a lingering cherry finish."