Wines of Bacchus Importers, Ltd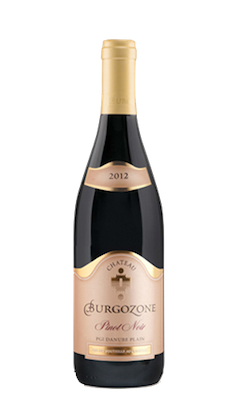 Chateau Burgozone Pinot Noir 2014
Alc: 13.8% | Type/Varietal: Pinot Noir - Red
Appellation: Danube River Plain | Region: Bulgaria
notes: candied orange peel, cherry, pie, spice, vanilla
Dark ruby in the glass, this Pinot Noir from Bulgaria's Danube Plain entices the palate with the aroma of fresh-from-the-oven cherry pie. Flavors of cherry and vanilla with soft undertones of baking spices wash over the tongue, with pleasing notes of candied orange peel on the finish.
Rating/Awards:
90 pts from Wine Enthusiast Best Buy 2015
Distributors:
Bacchus Importers, Ltd,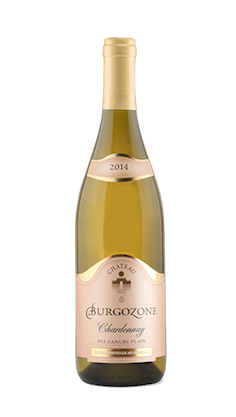 Chateau Burgozone Chardonnay 2014
Alc: 13.5% | Type/Varietal: Chardonnay - White
Appellation: Danube River Plain | Region: Bulgaria
notes: clean, crisp, freshly cut grass, guava, lemon pith, lemongrass, lime, lychee, mango, tropical fruit, zesty
This Chardonnay breaks away from the typical varietal profile, with aromas of freshly cut grass and lemongrass. Delightful tropical fruit flavors of mango, lychee and guava dominate the palate. The zesty, clean and crisp finish is characterized by flavors of lemon pith and lime juice.
Rating/Awards:
90 pts from Wine Enthusiast Best Buy 2015
Gold Medal - Concours Mondial Bruxelles
Distributors:
Bacchus Importers, Ltd,