3 red wines and 2 bubblies perfect for your holiday table
December 4, 2016
By Dave McIntyre December 3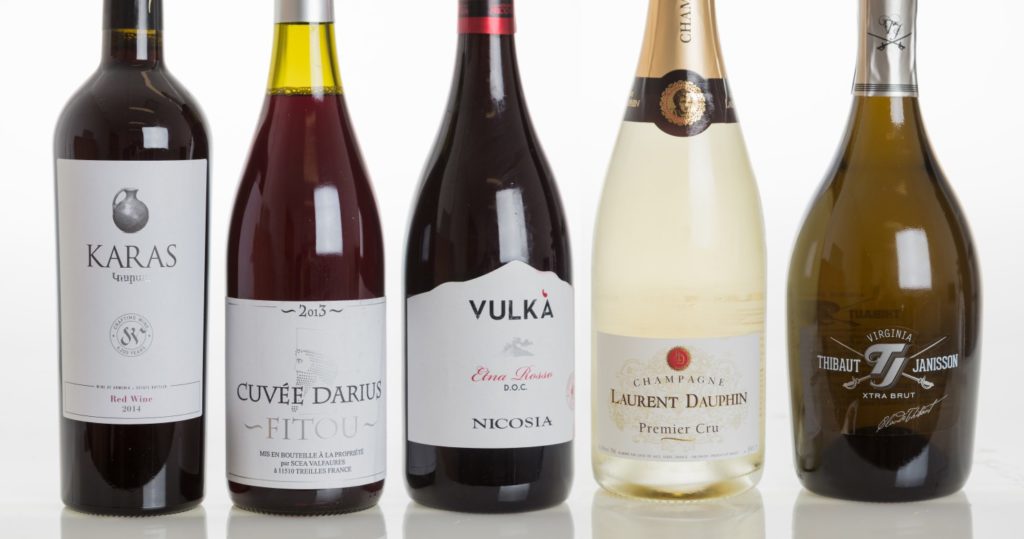 Need some good reds and bubblies for the holidays, or every day? Here you go.
— Dave McIntyre
GREAT VALUE
Karas Red Wine 2014
Armenia, $16
Wow. This modestly priced wine tastes like something twice as expensive, maybe more. It is racy and energetic, with black- and red-fruit flavors, great body and a smooth, lingering finish. Try it with burgers or steaks, stir fries or stews. Amaze your friends with a stylish selection from a country whose wine they haven't tried before. Alcohol by volume: 14 percent.
[An international wine is fine, but I'd rather taste the place in Virginia]
Distributed by G&B: Available in the District at Bell Wine & Spirits, Cleveland Park Wine and Spirits, Jefferson Liquor, MacArthur Beverages, Potomac Wine & Spirits, Rodman's, Sherry's Fine Wine & Spirits, S&R Liquors, Stop & Go; on the list at Agora, Bistro Bohem. Available in Maryland at Capital Beer & Wine in Bethesda, Downtown Crown Wine and Beer and Finewine.com in Gaithersburg, European Delight Deli & Bakery and Kielbasa Factory in Rockville, Wine Harvest (Gaithersburg, Potomac); on the list at Yekta in Rockville.  Available in Virginia at Altura Wine & Gourmet and Planet Wine in Alexandria.