5 sparkling wines that are easy on the wallet
December 24, 2016
By Dave McIntyre Columnist, Food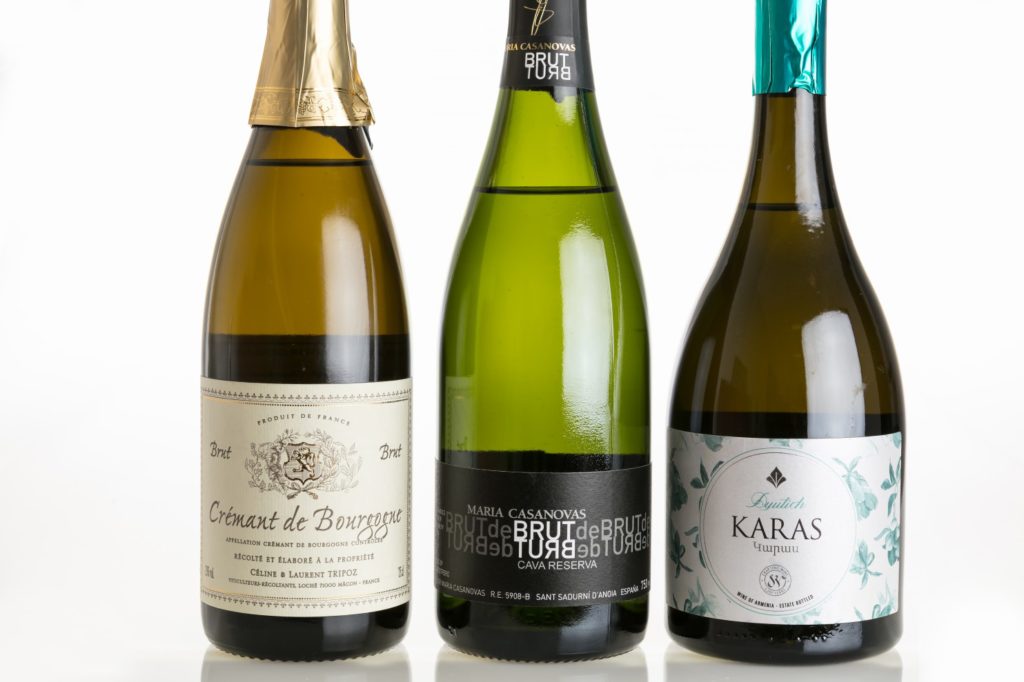 Here are some last-minute, inexpensive suggestions for your holiday celebrations. But don't worry if you don't get to these wines before the new year: There will always be reasons to celebrate throughout 2017.
— Dave McIntyre
GREAT VALUE
…
Karas Dyutich
Armenia, $16
Sometimes we just want a sweeter sparkling wine. (Breakfast, maybe? Or dessert?) Several weeks ago, I raved about the red blend from Karas, the leading winery in Armenia. This sweet muscat sparkler is a crowd pleaser. Try it with a creamy pastry dessert or with blueberry pancakes on New Year's morning. ABV: 12 percent.
Distributed by G&B: Available in the District at Bell Wine & Spirits, The Bottle Shop, Calvert Woodley, Cleveland Park Wine and Spirits, Cork & Fork, Jefferson Liquor, MacArthur Beverages, Metro Supermarket, Morris Miller Wine & Spirits, Potomac Wine & Spirits, Rodman's, Rosebud Liquor, S&R Liquors, Stop & Go Market; on the list at Ambar, Bin1301 Wine Bar, Bistro Bohem, Bonfire.
Available in Montgomery County, MD at Capital Beer & Wine, Cork & Fork and Georgetown Square Wine and Beer in Bethesda; Dawson's Market, European Delight Deli & Bakery, Kielbasa Factory and Twinbrook Deli in Rockville; Downtown Crown Wine, Finewine.com,  and Beer and Grape Expectations in Gaithersburg; Fine Wine of Wheaton; Rodman's (White Flint); Sugarloaf Wine Cellar in Germantown; Wine Harvest (Gaithersburg, Potomac). On the list at 8407 Kitchen Bar in Silver Spring and Yekta Kabobi in Rockville.
Available in Prince George's County, MD at Old Line Fine Wine & Bistro, Laurel Beer, Wine & Spirits, Mid-Atlantic Seafood, Wine & Beer, Esquire Liquors, Livingston Woods Liquors, and The Hangar Club.
Available in Baltimore & Howard County at 5 o'clock Wines & Spirits, Dugan's Liquors, Village Wines & Liquors, Aloha Liquors, Cherryvale Liquors, Common Brook Liquors, Normandy Wine & Spirits and Koko Liquors.
Available in Northern VA at The Vineyard in McLean, Classic Wines of Great Falls in Great Falls, Abyssinia Mart in Alexandria, Euro Mart and Classic Cigars and British Goodies in Arlington, and Market Salamander in Middleburg.