About Edoardo Miroglio
Edoardo Miroglio winery is surrounded by an impressive 220 hectares of vineyards situated in the quaint village of Elenovo, which rests at the foothills of the Rila Mountains. They specialize in the production of quality white, rosé, and red wines, as well as sparkling white and rosé, liqueur, and rakia, the traditional drink of Bulgaria. Using state of the art technology and French oak barrels, Edoardo Miroglio produces an array of quality brands, including three new organic varieties, which can be found in select hotels, restaurants, wine stores and more.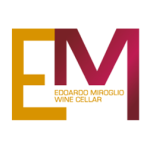 Products of Edoardo Miroglio
Content not found. Please click the back button below.