Products of G&B Importers
Rough Day Cabernet 2014
Alc: 13.5% | Type/Varietal: Cabernet Sauvignon - Red
Appellation: Thracian Valley | Region: Bulgaria
notes: aromatic, cherry, juicy, red berries, ripe fruit, Soft, spice
Rough day? Take the edge off. This Cabernet Sauvignon is deeply aromatic, offering flavors of ripe red berries, cherry and spices. Soft and juicy, this wine has a memorable finish.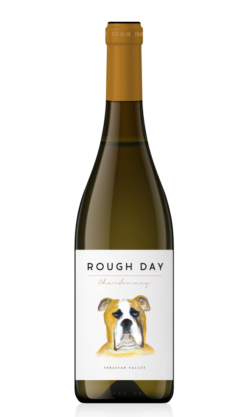 Rough Day Chardonnay 2016
Alc: 13% | Type/Varietal: Chardonnay - White
Appellation: Thracian Valley | Region: Bulgaria
notes: balanced, citrus, crisp, floral, fresh, long finish, peach
Rough Day? Take the edge off. This unoaked Chardonnay is fresh and crisp with flavors of peach, citrus and floral accents. Soft and balanced with good body, this wine has a long succulent finish.