About Villa Vinifera
In 1996, wine merchant Rosica Kasabova purchased and restored the sixty-year-old wine cellar now known as Villa Vinifera. Equipped with modern and classic technology, Villa Vinifera has vineyards at the foot of the Rhodope Mountains. With all its fruit picked by hand and sorted in wooden crates, the winey has a commitment to ecological growing practices, producing only organic wine.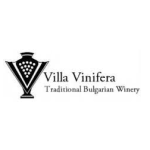 Products of Villa Vinifera
Content not found. Please click the back button below.