Wines offered at Chef Geoff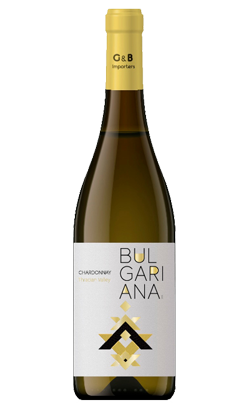 Bulgariana Chardonnay 2015
Alc: 13% | Type/Varietal: Chardonnay - White
Appellation: Thracian Valley | Region: Bulgaria
notes: citrus, exotic fruits, peach, unoaked
This unoaked chardonnay is golden in color with delicate aromas of citrus and exotic fresh fruits with hints of ripe peach.
Rating/Awards:
90 pts from Wine Enthusiast Best Buy 2016
Distributors:
Burke Beverage, Inc., Classic Wines,
Retailers:
Binny's, Chef Geoff, Heinen's, Sprouts, Total Wine & More, Wholefoods, Wine Districts,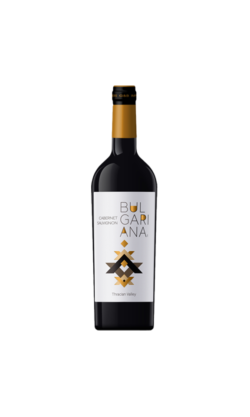 Bulgariana Cabernet Sauvignon 2012
Alc: 14% | Type/Varietal: Cabernet Sauvignon - Red
Appellation: Thracian Valley | Region: Bulgaria
notes: black cherry, black pepper, cherry, cranberry, fine tannins, pomegranate, well structured
This 100% Cabernet Sauvignon is garnet colored with a violet rim. It has aromas of pomegranate, black cherries and fresh black pepper. It is well structured with fine tannins and flavors of ripe cherry tart, cranberry and juicy pomegranate.
Rating/Awards:
90 pts from Wine Enthusiast
#17 on Top 100 Best Buys 2015

Distributors:
Burke Beverage, Inc., Classic Wines,
Retailers:
Binny's, Chef Geoff, Heinen's, Sprouts, Total Wine & More, Wholefoods, Wine Districts,