Tasting Notes: long finish
Bella Grace 2015 Grenache Blanc
Alc: 12.2% | Type/Varietal: Grenache Blanc - White
Appellation: Amador County | Region: California
notes: acidity, citrus, full body, green apple, lime, long finish, minerality, rich, smooth, straw, zesty
The light straw color of this wine belies the richness that awaits. It has a full body with good acidity. Flavors of citrus and green apple dominate. A rich mouth feel is present with the vibrancy that the solid acids provide. The long smooth finish is enhanced with a hint of lime zest and slight minerality.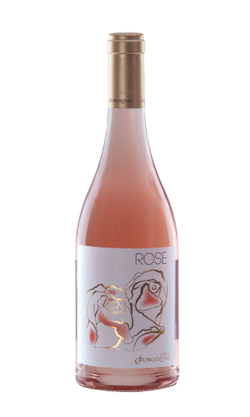 Chateau Burgozone Rosé 2015
Alc: 13.5% | Type/Varietal: - Rosé
Appellation: Danube River Plain | Region: Bulgaria
notes: cherry, Complex, cream, creamy, full body, long finish, minerality, raspberry, white cherry
A wonderful blend of pale rose color, pearl, and a shade of ash rose. Elegant bouquet of raspberry, cream and white cherry. Mineral and complex wine with full-bodied and lasting after-taste.

Cabernet Sauvignon & Merlot
Fiuza Arinto 2015
Alc: 12.5% | Type/Varietal: Arinto - White
Appellation: Tejo | Region: Portugal
notes: acidity, balanced, citrus, delicate, fresh, fruity, long finish, persistent
The color is greenish yellow. Fruity aromas with hints of citrus. Fresh and balanced palate with perfect acidity. This wine is delicate and persistent with a long finish. Enjoy as an aperitif and recommended with grilled fish, seafood, or light dishes
Fiuza Tinta Miúda 2015
Alc: 13.5% | Type/Varietal: Tinta Miúda - Red
Appellation: Tejo | Region: Portugal
notes: balanced, full body, good structure, long, long finish, red fruits, violets, well structured, wood
The color is deep red with a dark center. Aromas of violets and red fruits, with notes of wood on the nose. The palate has a balanced acidity with a full body and good structure. Long, well-structured finish. Recommend with red meat dishes, game and cheese.
Universo Blend 2012
Alc: 14.5% | Type/Varietal: - Red Blend
Appellation: Patagonia | Region: Argentina
notes: blackberry, fruity, long finish, marmalade, oak, plum, spice, toasty, unctuous, vanilla
Intense purplish red color. Fruity aromas such as ripe plums and blackberries accompanied by a subtle hint of vanilla. On the palate, flavors of marmalade, spices and toast from being aged in French oak barrels. Unctuous wine with a long-lasting finish and caudalies.
Rating/Awards:
92 Points from James Suckling