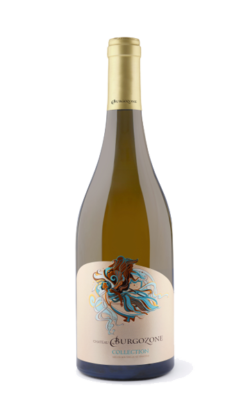 Chateau Burgozone Collection Chardonnay 2014
Alc: 13.5% | Type/Varietal: Chardonnay - White
Appellation: Danube River Plain | Region: Bulgaria
notes: attractive, butter, caramel, caramelized fruit, citrus, coconut, dried figs, dried fruits, fleshy, fresh, harmonious, honey, Mild, nutty, pineapple, pleasant, rich, roasted nuts, smoky, vanilla
Golden color with yellow glitter. Beautifully transparent and radiant. Attractive nose with accents of smoky, butter, coconut and dry figs. The aroma is nicely complemented by notes of citrus and pineapple. Fleshy and rich taste with mild texture, pleasant freshness and harmonious finish with hint of roasted nuts, spring honey, caramelized fruit and vanilla.
Rating/Awards:
91 pts - Wine Enthusiast, Editor's Choice (2012 vintage) "Pale straw in the glass, this wine has a nose of pineapple and lemon blossom with a strong dose of vanilla. It is round and full in the mouth, with rich flavors of green apple, guava and tropical fruits with a slight hint of toast that carry on through the long-lasting finish."
Les Lys Vouvray White 2015
Alc: 12% | Type/Varietal: Chenin Blanc - White
Appellation: Loire Valley | Region: France
notes: acacia, Almond, apricot, crisp, floral, nutty, quince, ripe fruit, Soft, Well balanced
Golden yellow color. Ripe fruity bouquet of quince and apricot, with overtones of nuts (almond) and acacia flower. Well balanced on the palate, soft with a slightly crisp finish. Pair with fish and chicken dishes in sauce or delicatessen meats.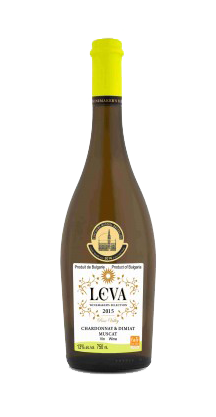 Leva Winemaker's Selection 2016
Alc: 13% | Type/Varietal: - White Blend
Appellation: Thracian Valley | Region: Bulgaria
notes: balanced, citrus, fresh, fruity, nutty, spice, subtle
(45% Chardonnay, 35% Muscat, 20% Dimiat) The wine is a combination of three grape varieties from the Rose valley. It has a fresh and fruity style, is well balanced with subtle and spicy aromas and notes of muscat, citrus and nuts.
Retailers:
Addy Bassin's MacArthur Beverage,
Malma Cuvee Reserve Extra Brut NV
Alc: 14.5% | Type/Varietal: Sparkling - White Blend
Appellation: Patagonia | Region: Argentina
notes: acidity, citrus, delicate, fresh, nutty, red fruit, smooth, toasty
Intense yellow color with golden tones; small and long-lasting bubbles. Aromas of red fruit, citrus, accompanied by toasty and nutty notes as the wine was in contact with the lees. Fresh wine with delicate acidity and a smooth finish.
Rating/Awards:
91 Points from Desorchados 2015
90 Points from James Suckling 2015
Retailers:
Wine Districts,