Bella Grace 2014 3 Graces White
Alc: 13.6% | Type/Varietal: - White Blend
Appellation: Amador County | Region: California
notes: acidity, barrel aged, bright, butter, citrus, clarity, crisp, floral, green apple, layered, pear, silky, straw
The color of light straw with wonderful clarity, this blend of Rhone white varietals offers layers of flavor. The nose is crisp and has touches of green pear with floral notes. Three Graces has a wonderful silky mouth feel provided by the barrel aged Roussane. It starts a little buttery but quickly develops bright citrus and green apple tartness. The finish is nicely acidic. Perfect for your summer grills of peaches, vegetables and lighter meats.
Rating/Awards:
Best of Class of Region - 2015 California State Fair
Maurice Bonnamy Crémant de Loire NV
Alc: N/A% | Type/Varietal: Sparkling - White
Appellation: Loire Valley | Region: France
notes: aromatic, Complex, delicate, fine, floral, fresh, fruity, graceful, lively, nervy, peach, pear, persistent, round
A pale yellow wine with tiny bubbles. Rounded and delicate, a fine nervy complex with the freshness of Chenin Blanc, floral Chardonnay and fruity Cabernet Franc. Lively attack on an enrobed structure evolving with grace. A nice aromatic persistence in the mouth with notes of fresh fruit (pear, peach).

65% Chenin, 20% Chardonnay, 15% Cabernet Franc.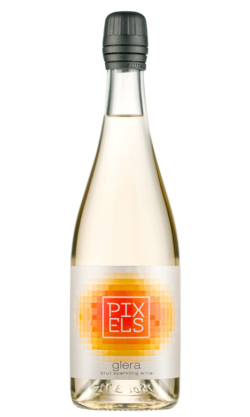 Silver El Ojo Blanco Cuvee Uno 2010
Alc: 13.2% | Type/Varietal: Viognier - White
Appellation: Santa Barbara | Region: California, US
notes: apricot, crisp, ginger, honey, minerality, pear, white peach
White peach, apricot, pear, ginger & honey. Crisp minerality augmented by a mere 13.2% alcohol. Treat your delicate fish right, or use with a wide array of appetizers! A blend of White Hawk Vineyard and Vogelzang Vineyard "R" clone Viognier. 95% stainless steel tank fermented, and 5% barrel fermented. Served at some of the best restaurants in California.
Rating/Awards:
90 pts The Tasting Panel
Victor Vineyards Chardonnay 2013
Alc: 14.3% | Type/Varietal: Chardonnay - White
Appellation: Lodi | Region: California, US
notes: acidity, apple, balanced, bright, crisp, fresh, fruity, full body, long, oak, pear, toasty, vanilla
Bright fresh fruit aromas of pear, green apple and vanilla, with a hint of toasty French Oak. Full body and flavors with a crisp, balanced acidity and a long finish.
Rating/Awards:
California State Fair – Silver Medal